Vision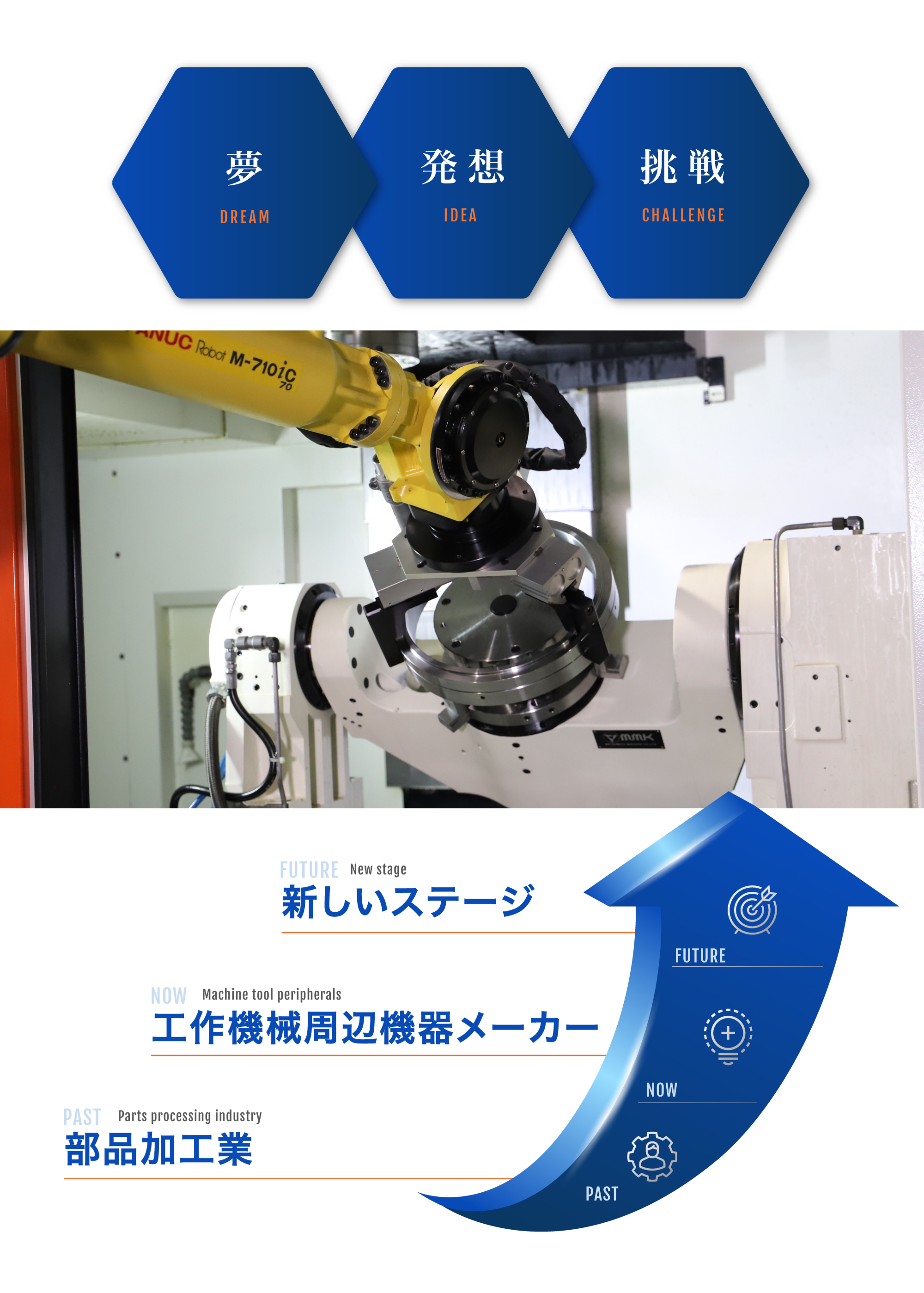 Our Origin
In the 1950s, the role of machine tool lathes advanced greatly in the manufacturing industry that supported the remarkable growth of the Japanese economy.
The role of the lathe in the machine tool industry had progressed greatly.
On the other hand, the only chuck to fix a work piece to a lathe was a fragile casting chuck in Japan.

We were driven by a sense of mission and passion to make a chuck that could fully demonstrate the capabilities of the advanced lathe.
Driven by such a sense of mission and passion, a small factory in a small town developed a carburized, quenched and polished chuck in October 1960.
In October 1960, we developed a powerful precision scroll chuck using carburized and quenched and polished scrolls and master jaws.
This is the origin of MATSUMOTO MACHINE CO.,LTD.

Despite changing times and evolutions in manufacturing technologies and facilities, our enthusiasm and sense of mission remain as strong as ever.
We look forward to connecting to refine our chucking, rotating, and holding technologies, taking on challenges to create new value and meet customer needs for machine tool accessories and peripherals.
Corporate Philosophy
Sincerity
Sincerity is the way of heaven. The attainment of sincerity is the way of man.
(From the Doctrine of the Mean, one of the Four Books of Confucianism, which are regarded as particularly important among the Chinese classics of Confucianism)
Mission Statement
Contribute to society through work.
Promote the  company's prosperity and employees' welfare.
Innovate in technologies using creativity.
Corporate Motto
Be individuals that are trusted.
Make products that are trusted.
Establish a company that is trusted.
Business Style Focusing on Empathy and Co-creation
Running Our Business with a Focus on Employees and Artisanship
We strive to help employees work independently, with an eye on innovation, as passionate creators.
We believe that our mission is to solve the problems of our customers, and we work to provide leading-edge (unique) products and services with the spirit of a craftsman (thinking of what will make our customers happy). Each and every one of us will take the lead in our respective fields and work creatively.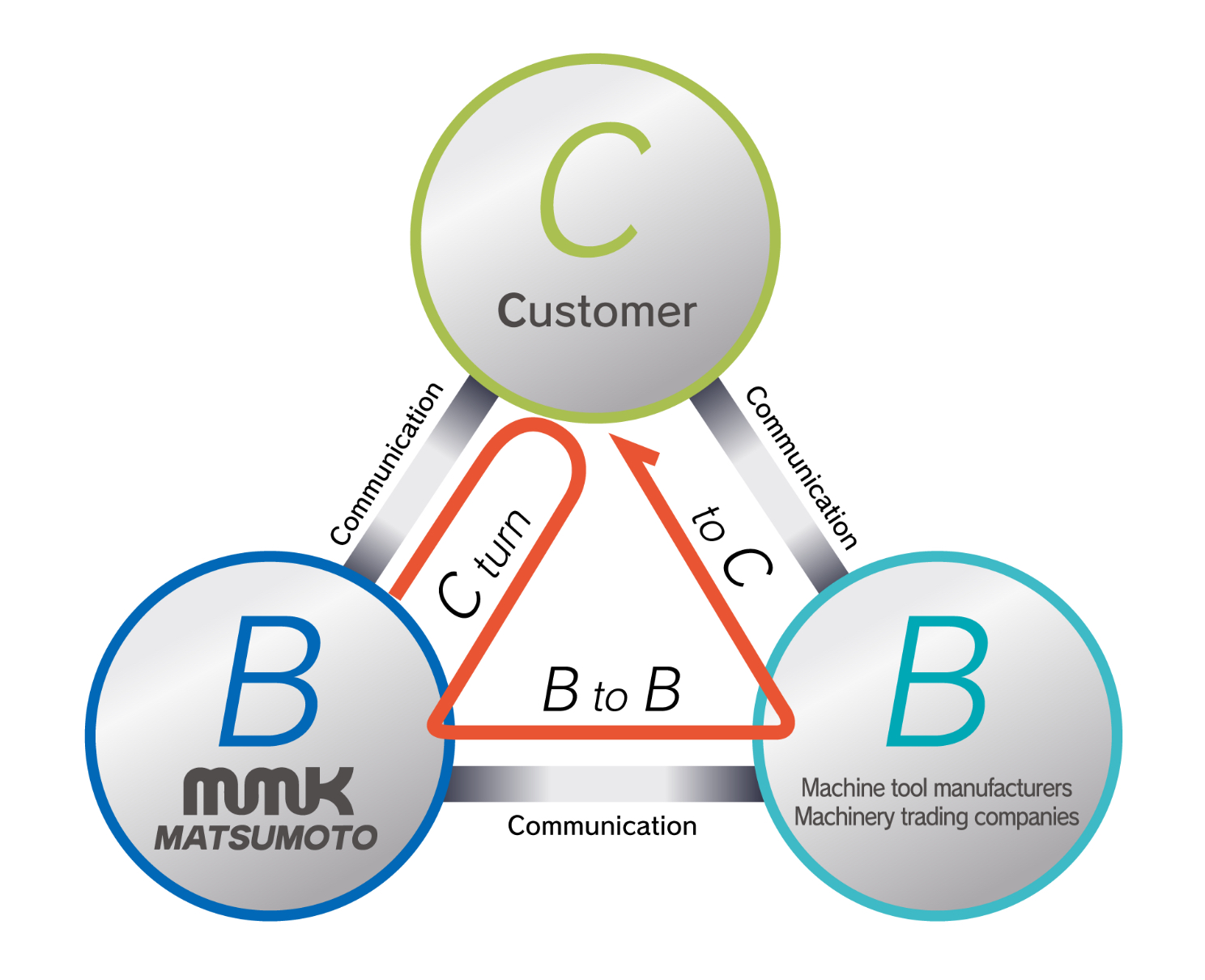 The 5C to Bring About a Business Style Focusing on Empathy and Co-creation
The customer, ourselves and the machine tool manufacturer work together to realize the customer's wishes.
Up to now, we have listened to the problems of our customers, Sought solutions together with them, and tried to propose solutions from among them. At the same time, we have been trying to develop unique products by detecting potential issues from various customer problems and imagining future concepts. in order to achieve this, We understand the "5C" As the necessary human resource elements and strive to improve our attitude.