NEW Model Development
Smart Terrace

AIO16+ROBO-QJC | MATSUMOTO MACHINE CO.,LTD.(mmkchuck.com)

Automated NC lathe machining set-up exchange! The whole package!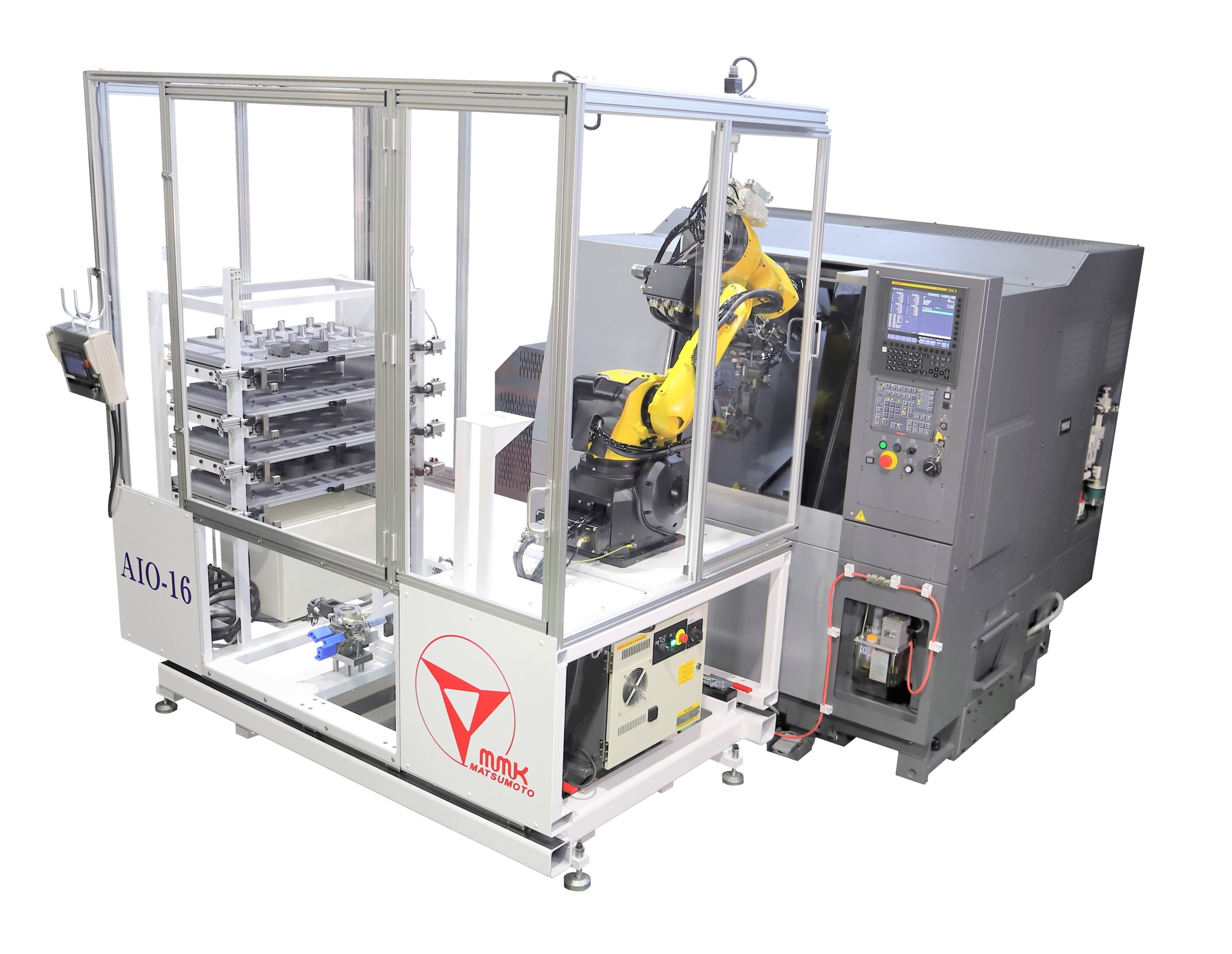 MODEL: AIO16+ROBO-QJC
Our unique QJC (Quick Jaw Change) chuck + automatic jaw changing hand + workpiece changing hand
This system is a combination of a multi-stage multi-stocker and an articulated robot.
This system improves the productivity which is reduced by setup Multi-product low-volume manufacturing.
The system is simple, compact and efficient.
We offer a new type of automation system that combines the technologies of a chuck manufacturer.
Features
Automatic replacement of jaws and workpieces
Repeatability of exchange jaws ≦ 10 (µm/Tir)
Compact dimensions (W)2,132mm (D)1,200mm (H)2,190mm
Simple I / F  Lathe ladder change unnecessary
Can be connected to existing machines
Easy start-up! Installation and teaching in one day!
Easy teaching only for the attachment / detachment part of the workpiece
Different types of processing are possible for each tray
Workpieces can be taken in and out during automatic operation
Jaw and the workpiece machining program match by embedded IC chip*1
No need to change the position of the proximity switch when changing the workpiece*2
*1 Optional extras: Jaw(RFID)stocker matching detection
*2 Optional extras: Linear positioning system
Click here for more information